My favorite products: I use a lot of organic products, or non-organics with very few ingredients as they tend to work well with my skins temperament.
I love JASON Ester-C lotion, Primavera Pomegranate seed oil, Kiss My Face eye cream, LUSH Angels on Bare Skin, and Lavera foundation in #1. For my body, I cant live without Palmers Organic Olive Butter Lotion. It has a fresh green smell and doesnt compete with any perfumes.
My favorite beauty tip: plain full fat yogurt makes a great face mask. Its both soothing and makes my face glow (I have heard its the lactic acid) I just spread on a thin layer, let it dry, and rub it off with a damp warm wash cloth. Also, you can eat anything left in the tub, and how often can you say that?
My celebrity crush changes often, but at the moment, Im crushing hard on James Purefoy who plays Mark Antony on HBOs Rome. We just finished the last season, and he spends a considerable amount of time in an Egyptian style kilt.
My name is Valentino , Im 29 and I live in Spokane, Washington. Last summer I finally married my long time boyfriend of eight years!
Here are some of my favorite products:
Cliniques Pore minimizer (a miracle product!)
Cliniques Liquid Facial Soap
The Body Shops Cucumber Cleansing Milk (cant find it in the US anymore, only available in England)
Philosophys Hope in a Jar (I use it every day)
Bare Escentuals Bare Minerals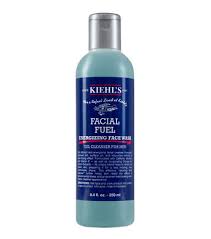 Perfumes:
Origins Ginger with a Twist (lovely ginger ale with a twist of lemon)
Demeters Pick Me Up Earl Grey
The Thymes Green Tea Cologne
Email us your photo and a short bio including some of your favorite products, and well include you on our listener page. (If you are a blogger, we can also link to your personal blog if you wish.)