MAC Fall 2007 Collections
Call it the calm before the holiday sparkle and shimmer, but the looks this Fall are decidedly matte, and MAC is all over this trend.
mac matteMAC has a new addition to their permanent collection in  Matte2, sixteen intensely pigmented and completely matte eye shadows. Colours range from super crazy bold to delicately muted. I love the Copperplate shade, a mid-tone grey. Even though theyre uber-matte, they still blend well. They retail for $14US/$16.50CA.
matteneMattene Lipstick is a new long-wearing matte product for lips. There are some lovely colours in this line with shade names that pay homage to the forties including Classic Dame, You Say Tomato, and Rougette. Mattene is silkier, softer, and more comfortable than some of the other matte textures out there, including MACs regular matte formula. Its available until November 21 and is $14.50US/$17.50CA.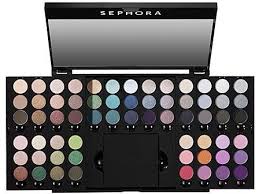 Also new from MAC is their voluminizing mascara, Plush Lash, available in either Plushblack and Brownette. Plush Lash is available September 27-January 1, 2008, so get it while the gettins good. Priced at $11 US/$13CA.
Another MAC giveaway is coming soon!
Posted in Blog Posts | No Comments
Download the show
This week we review Almay Smart Shade Blush, and Loreal Colour Riche Lipstick  in the universally flattering Aishwarya Beige / (named for Bollywood star Aishwarya Rai). We also talk about the price of shaving razors, and answer the question, how many blades is enough???
Reality Check:
Our friend Darren Barefoot recently posted about the Burqini, a bikini for Islamic women. This body-covering swim suit is selling-out online, and gaining popularity with non-Muslim women of all ages.
We will be back in *two weeks* with the next show (Airdrie is having a short holiday with the family before Dereks next round of chemotherapy starts mid-October)
Thanks for your continued emails and support of the show via the tip-jar.
Posted in Podcast Episodes | 3 Comments
he Italian ad campaign, featuring the slogan No Anorexia is being introduced as Milan Fashion Week begins.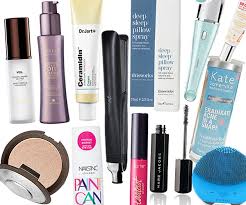 Last year alone, three professional models, including sisters Louisel and Eliana Ramos, died from complications related to their eating disorders.
While the images are clearly shocking, some health experts are concerned that the images may actually have a negative impact on some suffering from pre-existing eating disorders, who may feel pressure to lose more weight after seeing the ad campaign.
Anorexic actress provokes row with naked posters from Times Online
Anorexic woman poses naked in ad campaign from ctv.ca
Jump to the Sephora site to check out the full list of winners and nominees.
Bare Escentuals i.d. bareMinerals cleaned up in three of the complexion categories (foundation, powder, concealer), Philosophys Amazing Grace won the Fragrance for Her and Body Cleanser, while Nars won in the lipstick (Dolce Vita), lip gloss (Orgasm) and blush (Orgasm).
Episode #75: LOreal Infallible Lip, Benefit Eye Bright, and Clinque Cleansing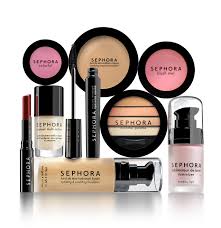 This week we read some listener mail and give our usual reviews. Products talked about this week are benefit eye bright, LOreal Infallible Never Fail Lipcolour, Clinique Take The Day Off Cleansing Milk, and Clinique Almost Lipstick in Black Honey.
Also mentioned, LouLou Magazine, Laura Mercier Lip Stain (a listener favourite), Viggo VS Borat.
Were looking for listener reviews of their favourite products. Wed love to know which products our listeners love, or have been disappointed in. And why. Write us at podcast, and we may include your review on the show.
Buy Product Here